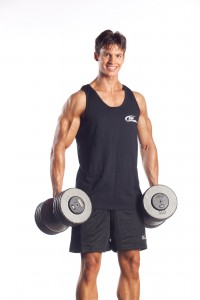 —————————–
James Dawson is a premier Seattle Fitness Trainer based on Capitol Hill, Seattle, WA.
James has over 11 years of certified personal training experience in England, Los Angeles and Seattle.
Results! That's why you're here. James works one on one with his clients to make this happen. From Advanced strength training and cardiovascular programs tailored to each clients fitness goals, to fully customized nutrition planning and accountability. James will help you to obtain the body and fitness level you have always wanted! Take that first step today!

—————————–
Do you live in Seattle? (Capitol Hill, Bellevue, downtown Seattle, Auburn)
Contact James here to enquire about or book your Personal Training session today 
Seattle Fitness Trainer, James Dawson 2017
 Written by James Dawson Martin
Google+
All About
James Dawson Martin, originally from England, UK, is an Independent Professional Personal Trainer based in Seattle, Washington.
James has worked as an independent trainer in both the UK and US, moving permanently to the United States in 2008 to pursue his passion of professional fitness training.
With over 11 years of Personal Fitness Training experience, James had been based the past 7 years in Los Angeles, California, working at some of the top clubs in the area – including 'the mecca' Golds Gym Venice. James also worked with in home clients and private gym facility clients all over Los Angeles.
James specializes in many areas of health and fitness, including strength and conditioning, injury prevention/rehabilitation, flexibility training and much more. As a result, James has trained with athletes, teenagers, working class, celebrities, as well as the elderly.
After 7 years of building his successful Personal Training Business in the Los Angeles Area, James is now based in the Seattle, Washington Area. Taking clients in Seattle locations such as, Capitol Hill, Downtown Seattle & Auburn, WA.
Clients success and happiness means everything to James.
Contact James