Stephanine:
Stephanie lost 40lbs in 4 months and 65lbs total!!

James is awesome! I've been training with him since late August and have lost 40 pounds in that time/4 months (I've been eating clean, but literally the only exercise I do other than random hikes or skiing is my 2x per week workouts with James). Using a personal trainer keeps me accountable, and what I love about James is how flexible he is – I travel for work and he's willing to train super early before my flights. He's also always willing to move sessions around to accommodate when I'll be available, sometimes even at the last minute. He's also really good about listening – I feel really comfortable telling him if something doesn't feel right and we make adjustments (not like other trainers with the "no pain, no gain – power through it" philosophy); I know that I won't hurt myself when working out with him. On top of it all, he's just a really nice guy and we have interesting conversations that make the workouts go really quickly. Bottom line; if you're looking for someone who knows their stuff to keep you accountable, give James a call!
 Margaret
Margaret gained strength, dropped body fat and tone for her fall wedding. She looked absolutely amazing for her big day and I am so proud of her! A pleasure to train!
Majd B: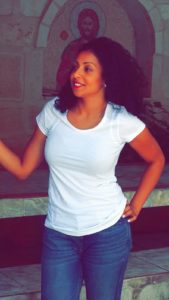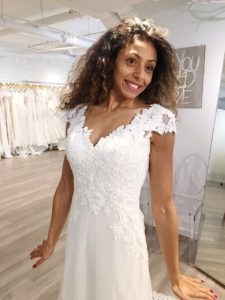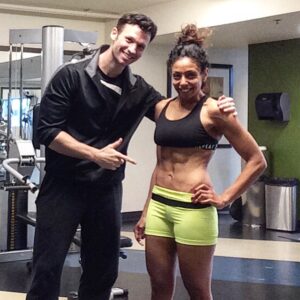 James is without a doubt the best trainer I have ever come across. I've had many trainers before and no one takes the time to develop the right program and diet that best fits you more than James. He is very knowledgeable and takes the time to explain every exercise performed. He makes fitness and lifting seem a lot less intimating than it may seem. He checks in daily and is always available to give feedback, even on his day off! I feel so blessed to have found him. He's passionate about what he does which motivates me to do and be better. Seattle is lucky to have you James!
Bruce Norelius:
I started working with James with an assortment of middle age issues:  lower back discomfort, slow metabolism, general muscle weakness.

 James worked with me to develop a plan specific for my needs, starting out with basic exercises emphasizing form and building up my endurance, as well as my strength.

Within several weeks, I had accomplished my first set of goals and was stronger, slimmer, and pain-free.

Now, we're doing advanced and dynamic exercises that I never expected to be able to do, including high box jumps and bench-pressing my bodyweight.  He's rigorous about form, great at motivation, and fun to be with.  My workout with James always starts my day right!
Lizette:
Lizette originally came in to see me with a number of issues. Her neck and back posture needed work – something very important to her, along with building strength, muscle tone and confidence in the gym. A couple times a week & in two months, lizette regained good posture – looking much more confident, gained a lot of strength, didexercises she never thought she would be able to do.. And more importantly, really enjoyed working out!
The after picture on the left is a testament to how her dedication led her to achieving fantastic results. A super star client!

"I've worked with James since 2011. I'm a 30 something woman and I had zero gym experience when I started working with him. He helped me feel really comfortable using all those crazy weight machines for the first time. He encourages you to push yourself, and he's so great you want so much to please him :), but he doesn't yell or get in your face about it.  He watches carefully as I work out, making sure I'm in the proper position so I don't hurt myself, and ensuring I don't form a bad habit that can lead to injury later. (I started working with him because of back trouble — he was super careful about making sure my back was safe). Some trainers know how to use machines properly and they're super fit, but they're not teachers — they don't have the patience or the ability to put themselves in a student's shoes (particularly beginners). James is super knowledgable and knows how to teach. Rare combination. Seattle – 1, LA – 0! I wholeheartedly recommend him!!!"

– Lizette
Lesley Mannes:
James is nothing short of excellent.  He's gotten me into terrific shape.  He's tailored a program that best suits me, and as a result I look and feel fantastic.  I've lost about 2 dress sizes and gained muscle where I want it.

On top of being a total professional in his field, he really listens to the client and is wonderful to work with.  Incredibly knowledgable, motivating, and will work hard with you to get you to your fullest potential.  Highly recommend!!!! Great trainer!!!
Phyllis R:
James has made a positive impact on how I look and how I feel.  He is an excellent trainer and brings his experience and knowledge into each session.  I am a senior and train with James for both health and vanity.  My doctor is very pleased with my overall health and attributes much of it my workout routine.

It is not only effective, but a pleasure to work with James.  I look forward to my time with him each week!!  What could be a better recommendation.
 Ana A:
I've been working out with James for over 5 months and I love seeing the results I'm getting!
A few years ago, I tried personal training with another trainer and I did not get the results I was looking for so I gave up. Then last year, 3 months before my wedding, I almost joined a crossfit gym, but instead I started training with James and I'm very glad I did! In addition to the workouts, James also gave me a macronutrient ratios recommendation. I was able to lose fat and gain muscle, which was my goal.
James has been very good at keeping me motivated, the workouts are always different and tailored to my needs. I suffer from chronic low back pain and was used to waking up with pain almost everyday. I rarely get any back pain now, except for when I ocassionally do group classes, which I know I shouldn't do.
I'm very happy with my progress that I'm still training with James even after my wedding. I would definitely recommend him to anyone looking for a personal trainer.
Margaret B:
I have been trained by James Dawson for the past several years and found him to be a great trainer.  I am an older Client (everything is relative) who requires specialized training to ensure injuries from an accident some thirty years ago are dealt with appropriately.  James has always been able to gauge the level of intensity and the number of repetitions of my exercises to give me a good work-out without worsening my prior injuries.  James is skillful when working with Clients of all ages and fitness levels.  He is very personable and has a wealth of knowledge about fitness and nutrition.  If you are fortunate enough to train with him, you won't be disappointed.  I would recommend him very highly.
Troy Williams:

James Dawson is an exceptional trainer. I was lucky enough to get to work with him for approx. 2 years. He's educated, a great motivator, wonderful personality to be around and is able to work with all age-ranges of clients. From the young, fit athlete to older clients needing to stay active and everyone in between, James is a first-class trainer. I'm only sorry that we lost him in Los Angeles, but he is a terrific gain for the people in Seattle. Give him a call and get started. You won't regret it!!!
Mike Vu:
James is the man! I've been training with him for about 8 months now, and it's been one of the best decisions I've made for my health and fitness. I'm easily in the best shape of my life.

What I really appreciate about James is that he's knowledgeable not just about fitness but also nutrition, stretching, and overall wellness, and he knows how to tailor all of this to your specific needs. He doesn't treat you as just another client. James pays attention to your individual fitness goals and works with you to achieve them. During my time with James, I've built muscle, lost body fat, trimmed my waist, and sustained my results. More importantly, though, I feel stronger, and I have more energy.

On top of everything, James gets me pumped for the gym. Working out is not a chore; I look forward to going. I often leave feeling a bit winded, but I never regret my workout. James does a great job of being positive and motivating me to do my best. He pushes me to the brink of failure and is always there to support me. He's also super flexible with his schedule and has accommodated my crazy last minute requests.

I definitely plan on staying on with James and couldn't recommend him enough.
Helen Bartlett:
As a 53 year-old woman who wants to be in shape but has neck issues and knee issues, James Dawson Martin has been a wonderful discovery.

He has created an ever-changing, challenging work-out which protects my neck and knees but pushes me to build upper body and lower body strength.

He works on posture, which is essential as we age. He stretches me before and after the work-out, and he is a wonderful person (with a great sense of humor) to be with through my journey of getting stronger, more flexible and fit.
Contact James Today to book your complimentary consultation: